2020 International Workshop Live Session Program
The workshop is composed by two parts, pre-recorded presentation viewing from August 17 (question deadline 4th September (UTC) ) and live sessions on September 2-4. In live sessions, after introducing Q/A of each presentation a bit, discussion about invited talks and session's theme with participants will follow.
* speaker
Session 1-1, 1-2
Can CPM improve our understanding of the precipitation and its future change?
Live Session
September 2, Wednesday
Time 1-1
0100-0200UTC, 1900-2000MDT (1st Sept.), 1000-1100JST, 0300-0400CEST
Time 1-2
12:00-13:00UTC, 06:00-07:00MDT, 21:00-22:00JST, 14:00-15:00CEST
Chair
1-1 Izuru Takayabu
1-2 Andreas F. Prein
Keynote speech

Our model development activities and prospects in cloud resolving simulations
Seiya Nishizawa
Idealized numerical experiments for a back-building convective system
*Junshi Ito, Hiroshige Tsuguti, Syugo Hayashi, Hiroshi Niino
Pseudo global warming experiments for extreme localized heavy rainfalls in Japan
- Single severe storm and back-building convective system -
Yukari Osakada
Reconciling conflicting results on intensification of heavy precipitation over Europe in a changing climate
*Nikolina Ban, Roman Brogli, Nico Kröner, David Leutwyler, and Christoph Schär
Has modeling of mountain rain and snow bypassed our skill of observational networks?
*Roy Rasmussen, and Kyoko Ikeda
Session 2
Towards global convection permitting climate simulations
Live Session
September 3, Thursday
13:00-14:00UTC, 07:00-08:00MDT, 22:00-23:00JST, 15:00-16:00CEST
Chair
Roy Rasmussen
Keynote speech

The role and prospects of km-resolution climate models for climate-change projections
Christoph Schär , and co-authors
Challenges and advances in simulating mesoscale convective systems in kilometer-scale models
Andreas F. Prein
Challenges and outlook for convective permitting climate modeling
Elizabeth Kendon
Robustness and uncertainties of global cloud-resolving models: Evaluations and improvements of clouds with a seamless approach
*Masaki Satoh, and Woosub Roh
Global Storm and Ocean Eddy resolving coupled climate simulations: DYAMOND2
Daniel Klocke
Session 3
Roles of CPM toward application for hazard assessment under climate change
Live Session
September 4, Friday
01:00-02:00UTC, 19:00-20:00MDT (3rd Sept.), 10:00-11:00JST, 03:00-04:00CEST
Chair
Kosei Yamaguchi
Keynote speech

Significance of CPM in the sense of science related to the application for prediction and climate change impact on hazard
Eiichi Nakakita
Requirement of rainfall resolution toward flash flood at mountainous region
Norifumi Hotta
Resolution of CPM and its representation of extreme events
Tetsuya Takemi
Adaptation measures for future extreme floods based on huge ensemble of high-resolution climate model simulation
Tomohito Yamada
Collaboration of CPM, LES, and observation in high-resolution
Kosei Yamaguchi
Session 4
CPM in Asian research community
Live Session
September 4, Friday
12:00-13:00UTC, 06:00-07:00MDT, 21:00-22:00JST, 14:00-15:00CEST
Chair
Eiichi Nakakita
Keynote speech

High-resolution simulations of heavy rainfall events in association with monsoon systems and typhoons
Kazuhisa Tsuboki
Potential use of high resolution climate models for flood prediction under climate change in Thailand and case study in Prek Thnot River Basin, Cambodia
Piyatida Ruangrassamee
Hydrometeorological perspectives on landslide hazard assessment: the present and future role of convective-permitting modeling (CPM)
Ying-Hsin Wu
Potentials and Challenges in High Resolution Climate Modelling: A Singapore case study
Sri Raghavan
Warm season precipitation in 40-year ERA5 downscaling over Taiwan with 2-km meshed WRF model
Chao-Tzen Cheng
Opportunities for the application of CPM to enhance climate Research in the Philippines and in Southeast Asia
Faye Cruz
Program PDF

(37.4KB)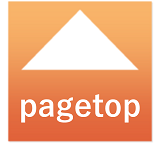 Copyright (C) 2017 統合的気候モデル高度化プログラム 領域テーマC All Rights Reserved. 
design by
tempnate